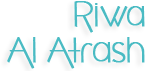 About Me
EDUCATION
Master of Public Health (M.P.H), American University of Beirut
Bachelor of Science (B.Sc) in Environmental Health, American University of Beirut
Teaching Diploma in Health Education and Communication, American University of Beirut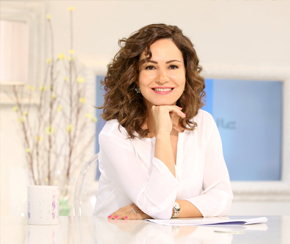 Career Overview
TV Health Program
My specialty as a Public Health Professional and Health Communicator has enabled me to be a leader in specialized media (Health Media), turning dry, scientific and complicated health issues into more accessible, informative, practical, and entertaining subject matters for my audience.
As the writer and presenter of the Health Segment in the daily morning show "Alam el Sabah" (برنامج عالم الصباح) on Future TV (since 1999 to date), I have had the platform to tackle a variety of health/wellness topics, healthy lifestyle tips, and social health issues. Moreover, the program is broadcast live on both the terrestrial and satellite channels; this has given me the opportunity to address my audience around the globe, communicate health messages, and provide viewers with the latest updates, professional analysis, and tips on local, regional, and international health issues and outbreaks.
Today, my program enjoys a wide base of viewers of diversified educational backgrounds and social fabric.
Media Training
Over the past 16 years, I have interviewed many experts in the health sector, in addition to several spokespersons from governmental institutions (Ministry of Public Health, Ministry of Social Affairs, and Ministry of Environment), Pharmaceutical Company representatives, NGOs, as well as international organizations such as WHO, Unicef, and UNFPA. Through my broad experience, I have noticed that while each and every guest was an expert in his or her field and had really mastered the message he or she wanted to convey through the interview, the majority lacked the skills needed to communicate their messages in a clear and effective way. My expertise in the health sector, as well as my well-developed experience in specialized media, has given me a profound base to develop my own Media Training Courses. These training courses have become the much needed solution to address the needs of such speakers and train them to discuss health and science matters more efficiently.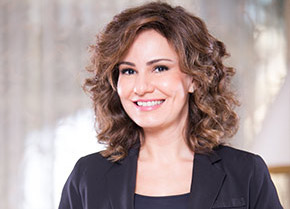 The courses are divided into two categories:
Media Training Courses: Tailored to train healthcare professionals, executives/CEOs, and various companies' spokespersons. In such training sessions, I prepare trainees to tackle the challenges of media relations, train them how to optimize their media exposure, and coach them on how to enhance their personal interviewing skills in order to communicate more effective health messages.
Public Speaking and Presentation Skills Courses: Tailored for healthcare professionals, executives/CEOs, and various company spokespersons. These training courses empower healthcare professionals with the necessary, practical, and time tested skills that will increase their effectiveness as health speakers. Moreover, these training courses will enable them to communicate more powerful and memorable health messages in press conferences, public seminars, and scientific congresses.
Academic Experience
Lebanese American University LAU, Instructor Oct. 2008 – Jun. 2010

- Introduction to Environmental Sciences, Faculty of Arts and Sciences.
University Of Balamand UOB, Instructor Oct. 1998 – Jun. 2008

- Municipal Sanitation course, Faculty of Health Sciences.
- Media and Health Promotion course, Faculty of Health Sciences.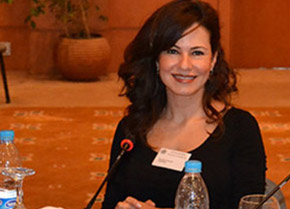 Courses Attended
BBC Academy, TV Producer Foundation Course July 2011, London
Maynardleigh Associates, Performing with Presence Course Oct. 2014, London
University of Washington, Introduction to Public Speaking Course 2014, Online